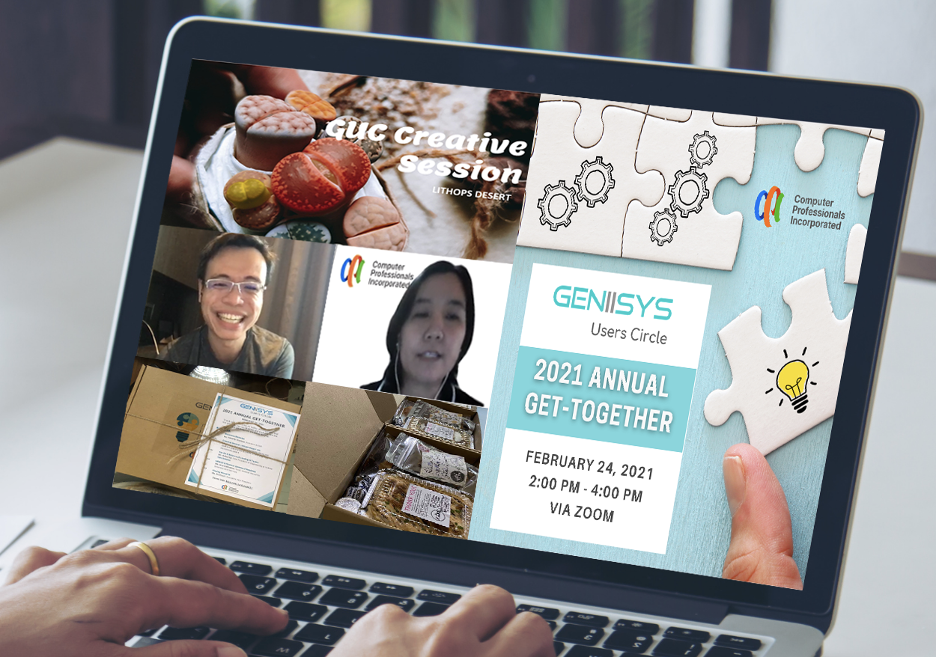 GENIISYS Users Circle Get-Together goes Virtual
CPI treated its GUC members with an insightful, creative and fun event, highlighting GENIISYS product updates and roadmap.
CPI in Sydney, Australia

Sydney, Australia, October 2018 – Australia has become home to a number of CPI officers and employees. In a recent visit to Sydney, Alex and Bebette Ventura, Chairman and CEO of CPI were able to reconnect with some of them.

THE FUTURE OF INSURANCE: Vision, Strategy and Tools for Transformation

Discovery Suites Ortigas, 8 May 2018 – CPI, in partnership with Oracle, held an event with the theme Digital Transformation for Insurance.

CPI Gives Back to School Children of Barangay San Francisco

Barangay San Francisco, Cavite June 3, 2018 - CPI employees visited Barangay San Francisco, Dasmariñas, Cavite to distribute school supplies to the Barangay's school children from Grades 1-12.

ORACLE ASIA PACIFIC ODA PARTNERS SUMMIT

Macau, April 2018. CPI participated in the Oracle Asia Pacific ODA Partners Summit held in Macau last April 2-4, 2018.

GENiiSYS Users Circle Annual Outing 2017

Antipolo, 13 January 2017 – For this year's annual get-together of our GENiiSYS partners, we trekked to Antipolo to visit the vast collection of artworks at Pinto Art Gallery.

The 14th Philippine Annual General Insurance Summit

Manila, 26 April 2017- CPI once again joined the 14th Philippine General Insurance Summit as one of the sponsors of the event.