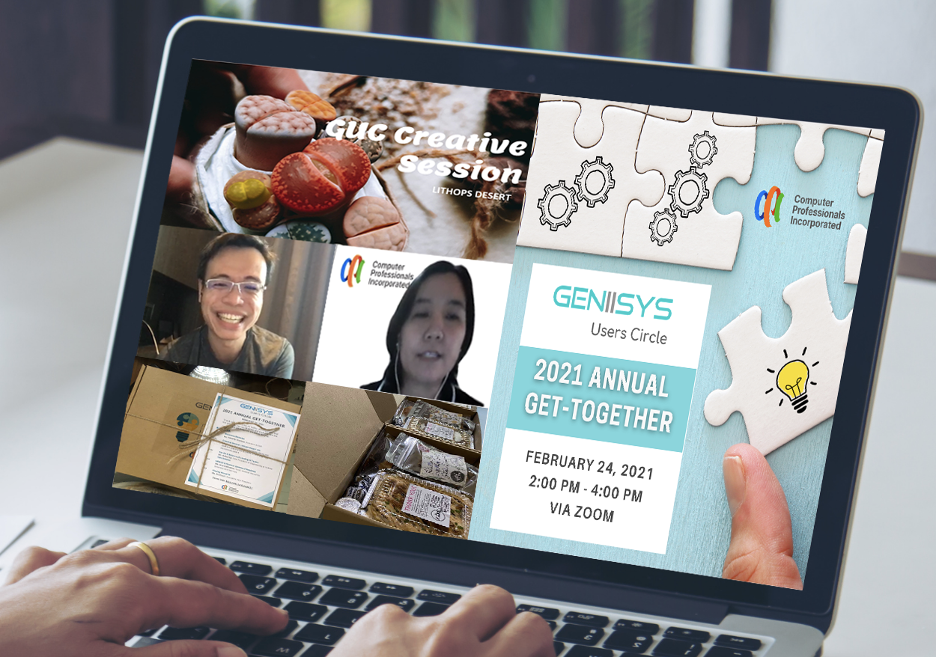 GENIISYS Users Circle Get-Together goes Virtual
CPI treated its GUC members with an insightful, creative and fun event, highlighting GENIISYS product updates and roadmap.
Insurance Industry Webinars

CPI in partnership with the Philippine Insurers and Reinsurers Association (PIRA) and Insurance Institute for Asia and the Pacific, Inc. (IIAP), successfully conducted a series of webinars for the Insurance Industry

Taking CPI's Java Boot Camp to a New Level

Since its beginnings over 30 years ago, CPI saw the importance of growing the Philippines pool of IT talent to effectively grow our company.

Bliss Launch

Computer Professionals Inc. successfully launched its Bliss – Digital Insurance Platform.

GENIISYS Users Circle (GUC) Meeting 2020

For its 4th quarter GENIISYS Users Circle (GUC) Meeting, CPI organized 2 back-to-back learning sessions.

CPI's GENIISYS Users Circle Annual Outing Feb 2020

For over 10 years, CPI has treated its GENIISYS Users Circle to annual out-of-town summits where we engage our GENIISYS clients in a day of sharing and fun.

CPI goes Bowling for Sportsfest 2018

E Lanes Bowling Centre, August 2018 – This year CPI held its Sportsfest at the E-Lanes Bowling Centre in Ortigas Avenue.